We were all basically hoping this is true for the latest coming Pokemon game release and now it was sort of directly confirmed. Fans in Japan were challenged to create a unique Pokemon-themed T-shirt. The winner will be forever immortalized by having the design officially made part of the Pokemon Sword and Shield custom trainer outfits.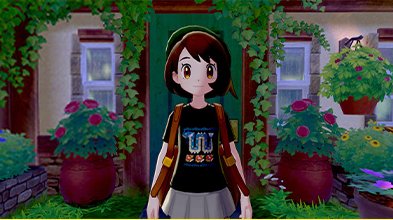 Squint too hard and you'll miss the tiny details on the shirt showing a large Gyarados on top with three small Magikarps below as the new confirmed official T-Shirt design for custom trainer outfits.
What's next for Pokemon Sword and Shield?
If you want to know what's next for Pokemon Sword and Shield, you'll have to wait until E3. On Tuesday, June 11th, of the event, Nintendo brings back their Nintendo Direct. Then we'll have the highest chances of seeing more information about the in November releasing Pokmon Sword and Shield.
Read all about that and more Pokemon news on the official Serebii.net website. What are your thoughts on this story? What custom Pokemon shirt can you think of? Let us know on our socials listed down below!
What do you think about this post? Let us know on our socials listed below!
📳 https://notify.me/thenewbyte
🐦 https://thenewbyte.com/twitter
🎮 https://thenewbyte.com/twitch
🎧 https://thenewbyte.com/podcast
📸 https://thenewbyte.com/instagram
🐷 https://thenewbyte.com/discord